The specially curated men's jewellery collection launched by the brand received widespread popularity across the country.
The actor's traditional look from the movie has been in vogue since the movie's release; the Panche Kattu (dhoti drape), Puligoru and Navaratna Haram was a simple yet unique way of Akkineni Nagarjuna's look, inspired from the cultural ethos of the region.
Akkineni Nagarjuna is among the finest actors of Indian cinema, delivering back-to-back hits on the Bix Office. Over the years, the superstar has received an array of awards and has garnered extensive appreciation for his extraordinary performances. The actor will next be featured in the upcoming Bollywood film 'Brahmastra', starring Ranbir Kapoor and Alia Bhat as protagonists.
Known to don many hats with varied roles and keeping up with the fitness regime, Nagarjuna's association with Kalyan Jewellers goes a long way back to 12 years. The actor has been part of various PSA campaigns, along with fellow ambassadors of Kalyan Jewellers, playing a prominent role in the company's aspiration to revolutionize the jewellery industry. As he marks his 63rd birthday, the actor continues to inspire a generation with his work.
Kalyan Jewellers commemorates the actor's birthday by celebrating his unique sense of style and his undisputed contribution to Indian Cinema as 'The King of Telugu Cinema'.
Check out the jewellery from Kalyan Jewellers sported by Akkineni Nagarjuna in his movie 'Bangarraju' and to recreate the look on his special day, visit your nearest Kalyan Jewellers' showroom.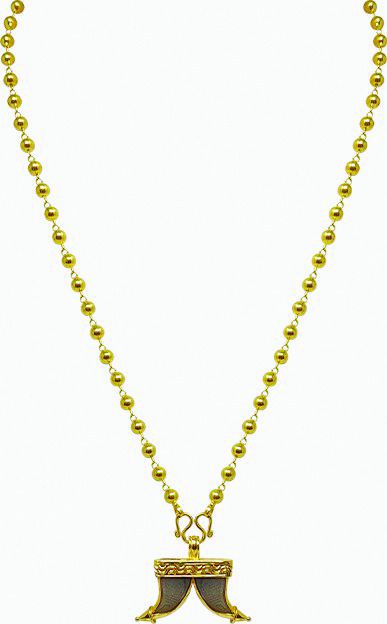 The long haram chain with 'Puligoru' designed locket signifies courage and is an essential part of the cultural ethos and legacy of the region. This traditional masculine design chain by Kalyan Jewellers gives fans a chance to recreate and embrace the iconic look of Nagarjuna.
The classic 'Navaratna haram' with the nine precious stones symbolise purity, humility, awakening, contentment, courage, love, wisdom, compassion and health. This exquisitely crafted jewellery piece will elevate the look for any occasion and will be a perfect addition to traditional Indian men's jewellery collection.
This exquisitely crafted ring is the perfect choice for men, with scintillating diamonds at the centre and a matte finish, the ring is a must-have for casual occasions.